Savory Institute's Land to Market program, the world's first verified regenerative sourcing solution for meat, dairy, wool and leather, is unveiling its new Land to Market Verification Seal and Land to Market logo.
Land to Market's Verification Seal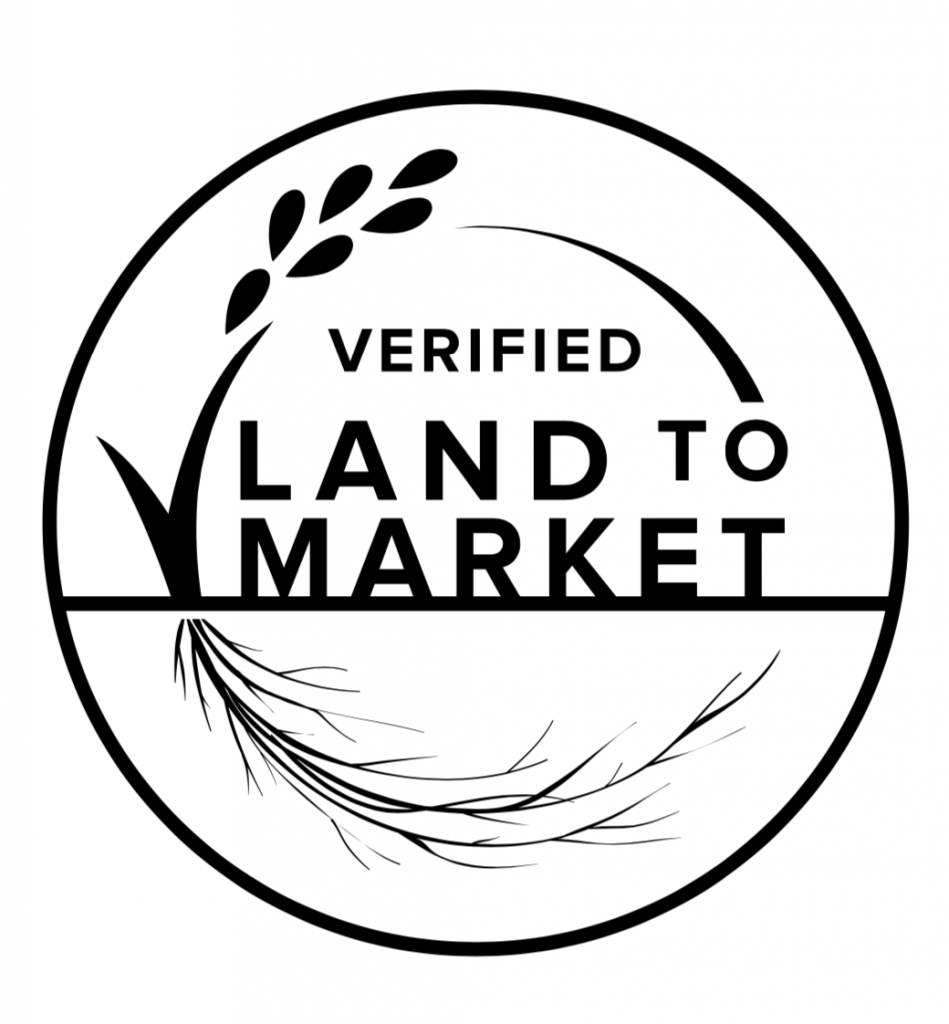 The Land to Market Verification Seal will replace the existing Ecological Outcome Verification seal on product packaging. Brands who already have earned the EOV seal can now begin transitioning to use the new Land to Market seal instead.
Land to Market's new logo
The Land to Market logo was revised to be consistent with the new verification seal, making slight alterations to the check mark, grains and font. Look for Savory Institute and Land to Market partners to begin using these new assets beginning February 2021.
The Land to Market program exists to differentiate regenerative products — providing the land a voice in the marketplace. There are phenomenal certification programs that speak to animal welfare, prohibitive chemical usage, fair trade and worker welfare, etc., but no program, until now, has spoken towards identifying and quantifying improvements to the environment on which we all depend.
As a consumer-facing labeling program, the Land to Market verification mark helps create new value streams and opportunities for producers around the world. When consumers purchase products with the Land to Market trust mark on it, they can know that their purchase decision is supporting environmentally positive outcomes on land. As a leading voice in the regenerative agriculture movement, Savory Institute's Land to Market program is promoting soil health, biodiversity, carbon sequestration, and water cycle restoration.